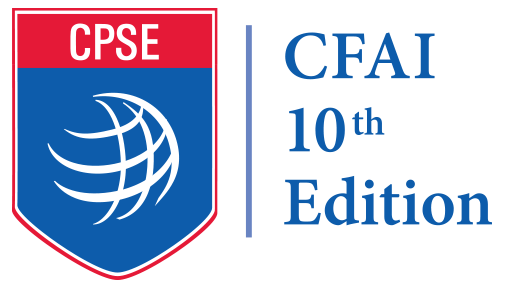 Overview
The Center for Public Safety Excellence (CPSE) needs your expertise to update the Commission on Fire Accreditation International (CFAI) model to the 10th edition. We are now seeking volunteers to be part of a team that will examine the 9th Edition Model and identify current and anticipated challenges faced by fire and emergency service agencies. Your involvement will help ensure that agencies seeking accreditation have a contemporary model for self-assessment that is consistent with current industry trends and community needs. Please note we do not exclusively seek fire service experience; professionals from other industries are welcome as well. We are particularly interested in expert volunteers who have experience working on collaborative projects.
All volunteers will be recognized by name in the 10th Edition. We truly appreciate collaborators. This new model could not happen without your input.
To apply to be a volunteer, please download and fill out this application form. Email info@cpse.org the completed form and your resume no later than March 25th.
If you are not available to volunteer now, you can still participate in this effort by contributing to the public comment period, which will open in the summer of 2019.
Volunteer Details: Category Updates
Description Experts with real-world experience to review and update the following categories:

Governance and Administration (3 volunteers)
Goals and Objectives (2 volunteers)
Financial Resources (4 volunteers)
Physical Resources (6 volunteers)
Human Resources (6 volunteers)
Training and Competency (4 volunteers)
Essential Resources (6 volunteers)
External Systems Relationships (3 volunteers)

Estimate of Volunteer Time Required Participation needed from April 22 until June 24. We anticipate a time commitment of 2-3 hours of work time per week along with a one-hour call with fellow volunteers.
Volunteer Milestones

May 27: First draft due
June 24: Final draft due