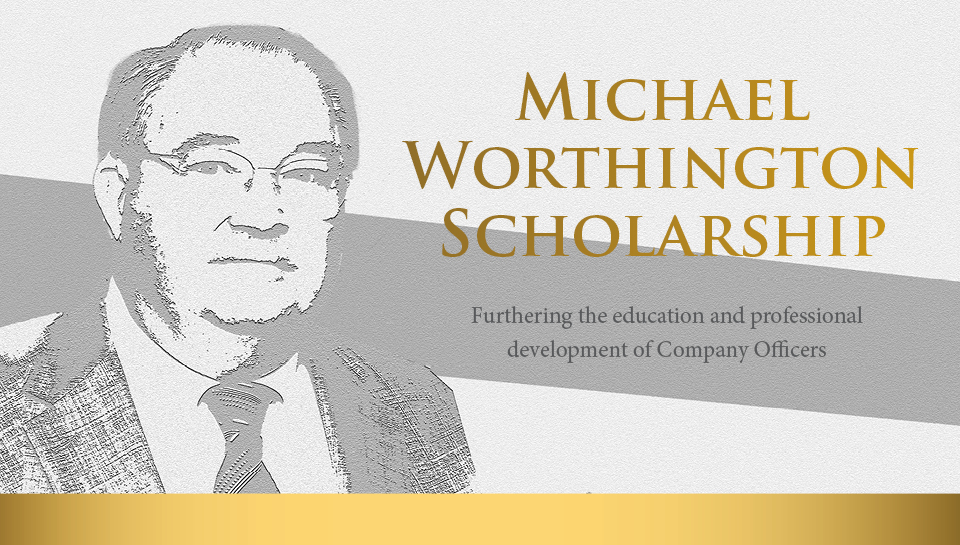 Nominations have now closed.
In 2016, CPSE created the Michael Worthington Scholarship in continued remembrance of our long time Board member and friend, who passed away September 25, 2015. As Mike exemplified continuous improvement and encouraged others to constantly grow and improve, we have committed to awarding up to five scholarships annually to active fire/EMS members serving at the Company Officer level. Scholarship recipients receive the FO designation, a waiver of the initial designation fee, and complimentary registration to the Excellence Conference.
The  2018 scholarship recipients were:
Matthew Clark, Captain, Williston Fire Department, Williston, ND
James Short, Captain, Bozeman Fire Department, Bozeman, MT
Chris Simpson, Captain, City of Kingman Fire Department, Kingman, AZ
Mark Smith, Captain, Central Jackson County Fire Protection District, Blue Springs, MO
Adam Taft, Captain, Palm Beach County Fire Rescue, West Palm Beach, FL
You can view a list of all prior scholarship recipients here.
Learn about other CPSE awards or contact CPSE if you have any questions.