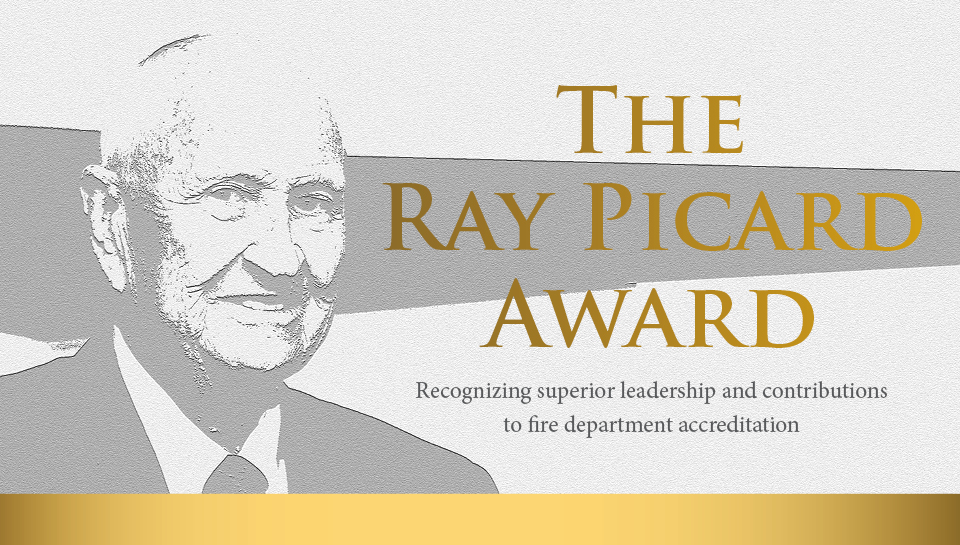 Nominations have now closed.
In 2000, the Commission on Fire Accreditation International (CFAI) established the Ray Picard Award. We designed this annual award to recognize Chief Ray Picard's vision in pioneering quality improvement for the fire and emergency service. Chief Picard was one of the earliest champions of the self-assessment and accreditation process that has led to a culture and paradigm shift within the fire service.
This annual award will be presented to an individual who exemplifies the ability, character, dedication, leadership, and visionary attributes Chief Picard exhibited. The individual should personify Chief Picard's contributions and exceptional leadership to the CFAI and the accreditation of fire service organizations.
The 2018 winner was Assistant Chief Brad Brown from Grand Rapids, Michigan, Fire Department.
You can view a list of the prior recipients here.
Learn about other CPSE awards or contact CPSE if you have any questions.