CPSE is governed by a nine-member board of directors that includes four appointees of its two founding organizations (IAFC and ICMA), one member from the IAFF, and four at-large members. The board elects a president, vice president, and secretary-treasurer, and hires a Chief Executive Officer to manage the corporation's day-to-day operations. Each of CPSE's dedicated board members contributes a wealth of experience and fresh ideas to the progression of the fire and emergency service.

Allan Cain was appointed the Director of Public Safety for the Town of Cary, North Carolina in 2018. Prior to this, he was the fire chief for the Cary Fire Department, a CFAI accredited agency. He started his fire service career with the Fayetteville Fire Department before moving on to become Fire Chief in Dunn, North Carolina. He was then hired as Deputy Chief in Cary, where he progressed up through the ranks to Fire Chief in 2003 until 2018.
Chief Cain served on the Commission for Fire Accreditation International from 2009 to 2015 and was the commission chair from 2012 to 2014. He holds a master's degree in Public Administration from North Carolina State University and a bachelor's degree in Business Administration from North Carolina Wesleyan College and certifications for Community Preparedness – Disaster Management, Municipal Administration and Budgeting and Financial Management from the University of North Carolina at Chapel Hill. He is a graduate of the NFA Executive Fire Officer program and has been a credentialed officer since 2009.
JEFF POMERANZ, VICE-PRESIDENT
CITY MANAGER
CITY OF CEDAR RAPIDS
101 First Street SE
Cedar Rapids, IA 52401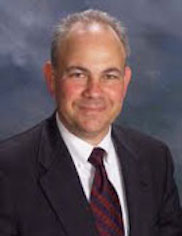 Jeff Pomeranz is the city manager for Cedar Rapids Iowa, a position he has held since 2010. Prior to this he has served as city manager for West Des Moines, Iowa; Port Angeles, Washington and Del Rio, Texas. He has served as an executive board member for the Iowa League of Cities and the Iowa City Management association and was an adjunct professor for the Master of Public Administration program at Drake University.
Mr. Pomeranz holds a master's degree Public Administration from the University of Alabama and a Bachelor of Arts in Political Science from the Rochester Institute of Technology. In addition to his service on the CPSE Board, he served on the Commission on Fire Accreditation International from 2006 to 2011.
KEVIN MILLER, SECRETARY-TREASURER
PRINCIPAL
REINGOLD COMMUNICATIONS
433 E. Monroe Avenue,
Alexandria, VA 22301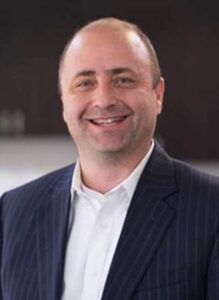 Kevin Miller is a partner and chief operating officer at Reingold Communications. His company's campaigns have included work for the U.S. Department of Veterans Affairs' Homeless Veterans Outreach Initiative, the Administration of Aging outreach programs, Substance Abuse and Mental Health Services Administration, the American College of Allergy, Asthma and Immunology. Prior to this, Mr. Miller coordinated marketing and outreach for Operation Smile, an international nonprofit organization and was a financial analyst for IBM.
Mr. Miller holds a master's degree in Business Administration from the University of Virginia and a bachelor's degree from Loyola University. He also serves on the board for End Slavery Now and is a volunteer with Operation Smile.
DARIN ATTEBERRY
CITY MANAGER
CITY OF FORT COLLINS
300 Laporte Avenue
Fort Collins, CO 80522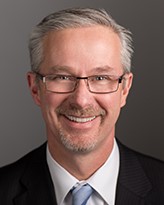 Darin Atteberry became the city manager for Fort Collins, Colorado, in 2004, where he was also the assistant city manager for over 8 years. Fort Collins is protected by the Poudre Fire Authority, a CFAI accredited agency.  He has also serves as the Executive Director of the Fort Collins Urban Renewal Authority, is the past director of the Fort Collins Housing Authority and past chair of the Metro Denver City Managers Association. Mr. Atteberry is a board member for the Alliance for Innovation and the ICMA Center for Performance Measurement. Prior to working in Fort Collins, he worked with cities in California, Washington, and Georgia.
Mr. Atteberry holds master's degrees in City Planning and Civil Engineering, both from Georgia Institute of Technology, and a bachelor's degree in City and Regional Planning from California Polytechnic State University.
THOMAS HARMER
TOWN  MANAGER
LONGBOAT KEY
501 Bay Isles Road
Longboat Key, FL  34228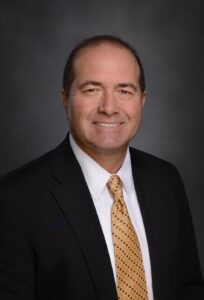 Thomas Harmer became the town manager of Longboat Key, Florida in late 2017. Prior to that, he was the County Administrator for Sarasota County from 2013 to 2017 and spent eight years as city manager for Titusville, Florida. He was a deputy chief and emergency manager with the Tallahassee Fire Department.
Mr. Harmer holds a master's degree Public Administration from the University of Central Florida, where he also served as chair of the Public Administration Advisory Board and was an adjunct instructor. He also holds a bachelor's degree in Fire Safety and Engineering Technology from the University of Cincinnati and is a graduate of the NFA Executive Fire Office program. In addition to his service on the CPSE Board, he served on the Commission on Professional Credentialing from 2004 to 2007.
DR. LORI MOORE-MERRELL
Assistant to the General President
International Association of Firefighters
1750 New York Ave., NW
Washington, DC  20006
Lori Moore-Merrell serves as an assistant to the president of the International Association of Fire Fighters. In this position she has served as the co-principal investigator on a number of FEMA Assistance to Firefighter Grant projects to develop tools to be used by local fire departments to assess community risk and hazards and plan resource deployment based on those risks. She served seven years as a firefighter/paramedic with the Memphis Division of Fire Services.
Dr. Moore-Merrell holds a Doctorate of Public Health from The George Washington University, a master's degree in Public Health in Epidemiology and a bachelor's degree in Education. She served nine years as a commissioner to the Commission for Fire Service Accreditation and is a member of the International Fire Service Training Association Executive Board.
JIM PAULEY
President and Chief Executive Officer
National Fire Protection Association
1 Batterymarch Park
Quincy, MA 02169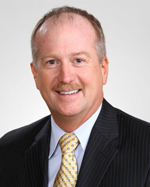 Jim Pauley is the president and chief executive officer of the National Fire Protection Association as well as the chairman of the board for the NFPA Research Foundation. Prior to joining NFPA, he had a 30-year career in the electrical and energy industry where he most recently was the senior vice president, external affairs and government relations for Schneider Electric.
He has served as chairman of the board for the American National Standards Institute and chair of the High-Performance Building Council for the National Electrical Manufacturers Association.
Mr. Pauley holds a bachelor's degree in Electrical Engineering from the University of Kentucky and was a licensed professional engineer in Kentucky.
JEFF PIECHURA, CFO
Executive Management Advisor
City of Tucson
255 W. Alameda, 4th Floor
PO Box  27210
Tucson, AZ 85726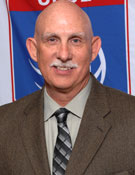 Jeff Piechura currently serves as the executive management advisor for the Tucson City Manager's Office. In this role he is responsible for a complete assessment of the Tucson Fire Department's operations to develop recommendations to help improve the department's effectiveness and efficiency.  Prior to this, he was an assistant chief for the Sedona Fire District, the fire chief for the Stockton Fire Department in California, and fire chief for the Northwest Fire District in Tucson, Arizona. He is a past president of the Arizona Fire Chiefs Association, past vice-president of the board for the Center for Public Safety Excellence and a member of the NFPA 1901 Fire Department Apparatus Standards Committee.
Chief Piechura holds a bachelor's degree in Applied Science in Fire Management and a master's degree in Science and Technology in Fire Administration from Arizona State University.
Chief Piechura received his Chief Fire Officer designation in 2009.
PREE
T BASSI

Chief Executive Officer
Center for Public Safety Excellence
4501 Singer Court
Chantilly, VA  20151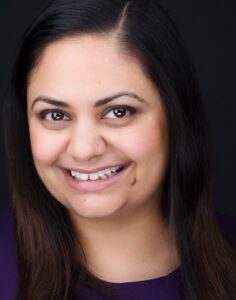 Preet Bassi has been CPSE's chief executive officer since 2014 and oversees work across all program areas with a focus on the organization's strategic direction as set by the Board of Directors. Prior to CPSE, she was the Director of Finance and Administration for the International Accreditation Service and managed their Fire and Life Safety and Building Department Accreditation Programs. She has experience at both the local and state government levels, having worked for the City of Anaheim, California, and the California State Assembly.
Ms. Bassi holds a master's degree in Public Administration from the University of Southern California, and a bachelor's degree in Economics and Political Science from the University of California Davis. She is credentialed as a Certified Association Executive through the American Society of Association Executives.